Types of Automatic Gate Openers
When deciding what style of gate opener to install on your property, there are many factors to consider. If you already have a gate installed, your options may be limited. If there is no existing gate, while your choices would not be as limited, you still need to consider what would fit best in the location you wish to install it. How much space is available? What is the primary purpose of the gate, and in what way do you want it to operate? Keep these questions in mind as you continue reading, as we will discuss the differences between the various types of automatic gate openers offered through our site. We will also explore the most common uses for each option to better assist you in making your ultimate decision.
Sliding Gate Openers
Sliding gate openers are a popular choice for both commercial and residential locations alike and work best with gates connected to a stretch of fence or wall. This is because sliding gate openers use guided tracks parallel to the gate itself, moving it sideways along the fence or wall to create a seamless opening through which to pass. Because of its limited range of movement and compact nature, it saves a lot of potential driveway space and has little impact on the property's accessibility. It also has a limited entrapment zone, which means it also happens to be one of the safest options you can choose for an automatic gate opener. You and your property's residents and visitors will remain completely safe so long as no one is directly up against the gate's path while it is in operation.
Shop Ramset Slide Gate Openers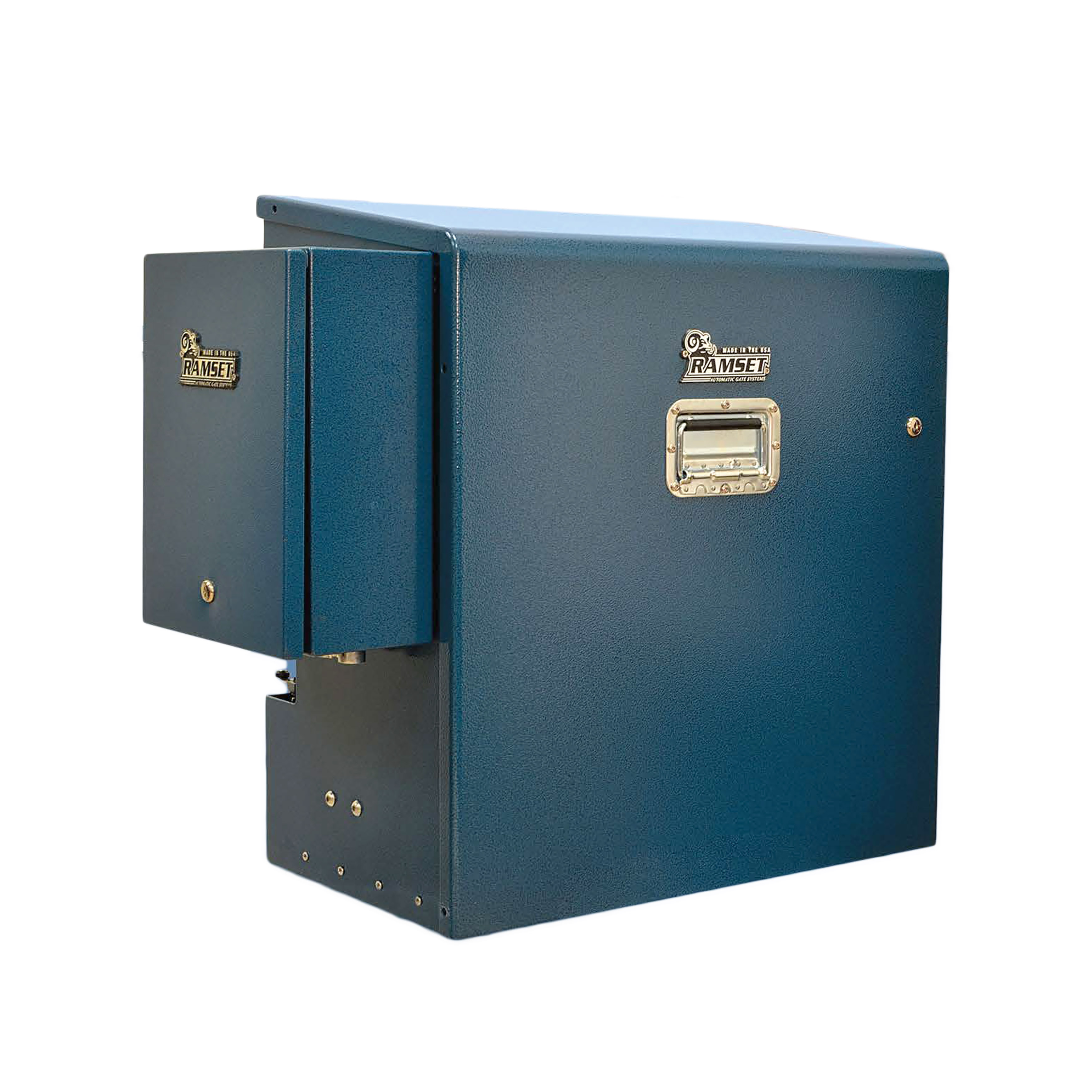 Ramset ALL-SECURE Automatic Slide Gate Opener Shown
Swing Gate Openers
Swing gate openers rotate gates on one end in an arc. They cover a wide range of motion and require more space to operate. That also means there is a larger entrapment zone to be mindful of. Luckily, separately sold accessories such as photo eyes can sense movement near and around the gate and stop its operation in an emergency. Accessories like these are standard and offered in various kits, as well. Typically, this style of automatic gate opener is found on residential properties and is chosen over sliding gates due to its appearance. It is also ideal for smaller gates, though it can also work for larger ones so long as you pay close attention to the weight requirements of your operator.
Shop Ramset Swing Gate Openers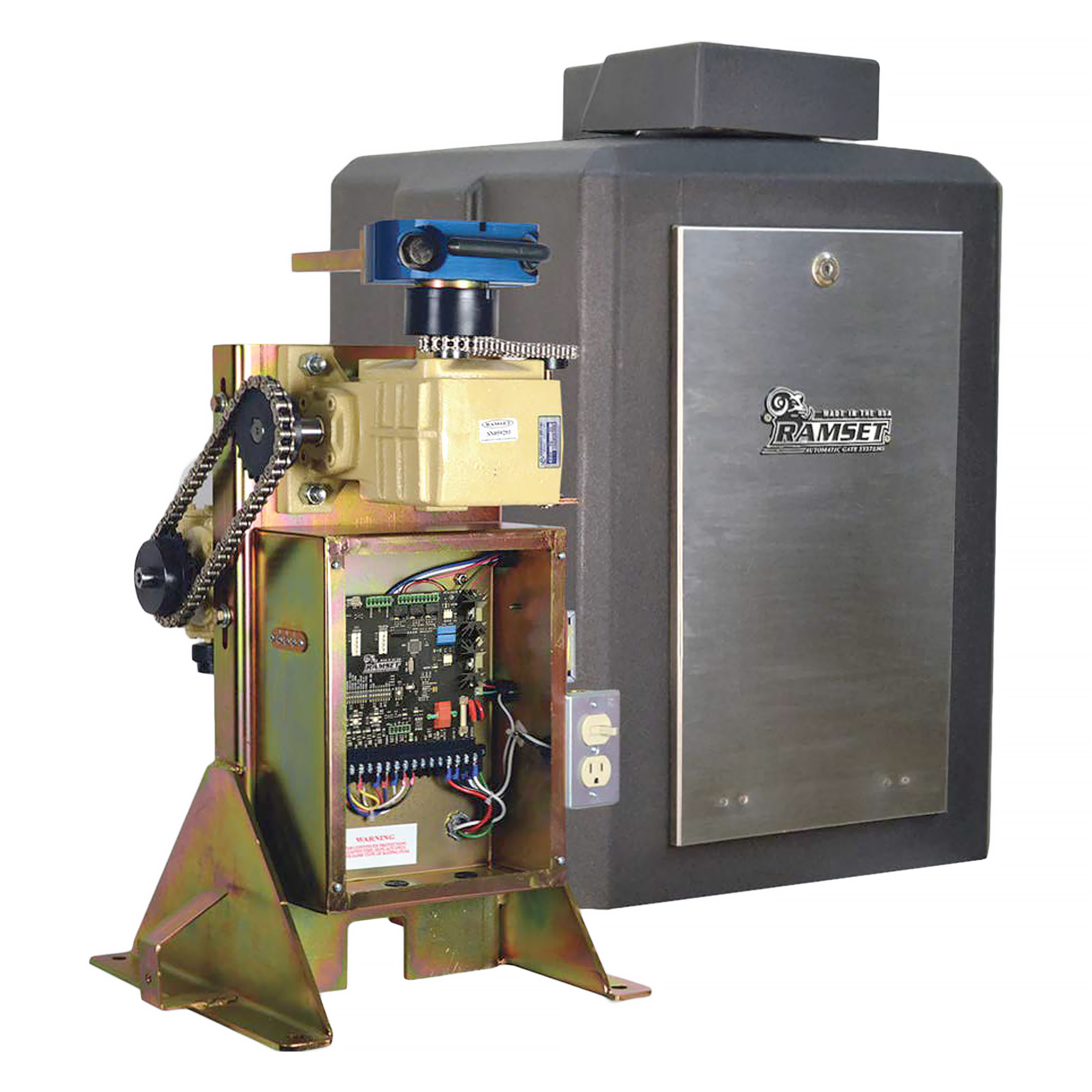 Ramset 3000 Series Automatic Swing Gate Opener Shown
Overhead Gate Openers
Overhead gate openers typically act as garage door openers. The door is made of separate panels that fit together and create a solid barrier when closed. When it opens, the gate or door is lifted off the ground, and each panel folds onto its back until it is fully raised. This method, like the sliding gate opener, is an efficient way to save space. However, it does require that the door leads into an enclosed area because an overhead gate opener's track needs to be mounted against a ceiling. If the top is not too low, this method is even safer than a sliding gate, as the entrapment zone is out of reach. As previously mentioned, this method commonly operates as a garage door opener for both residential and high-security garages that need to save space and prefer more coverage than a barrier arm could provide.
Shop Ramset Overhead Gate Openers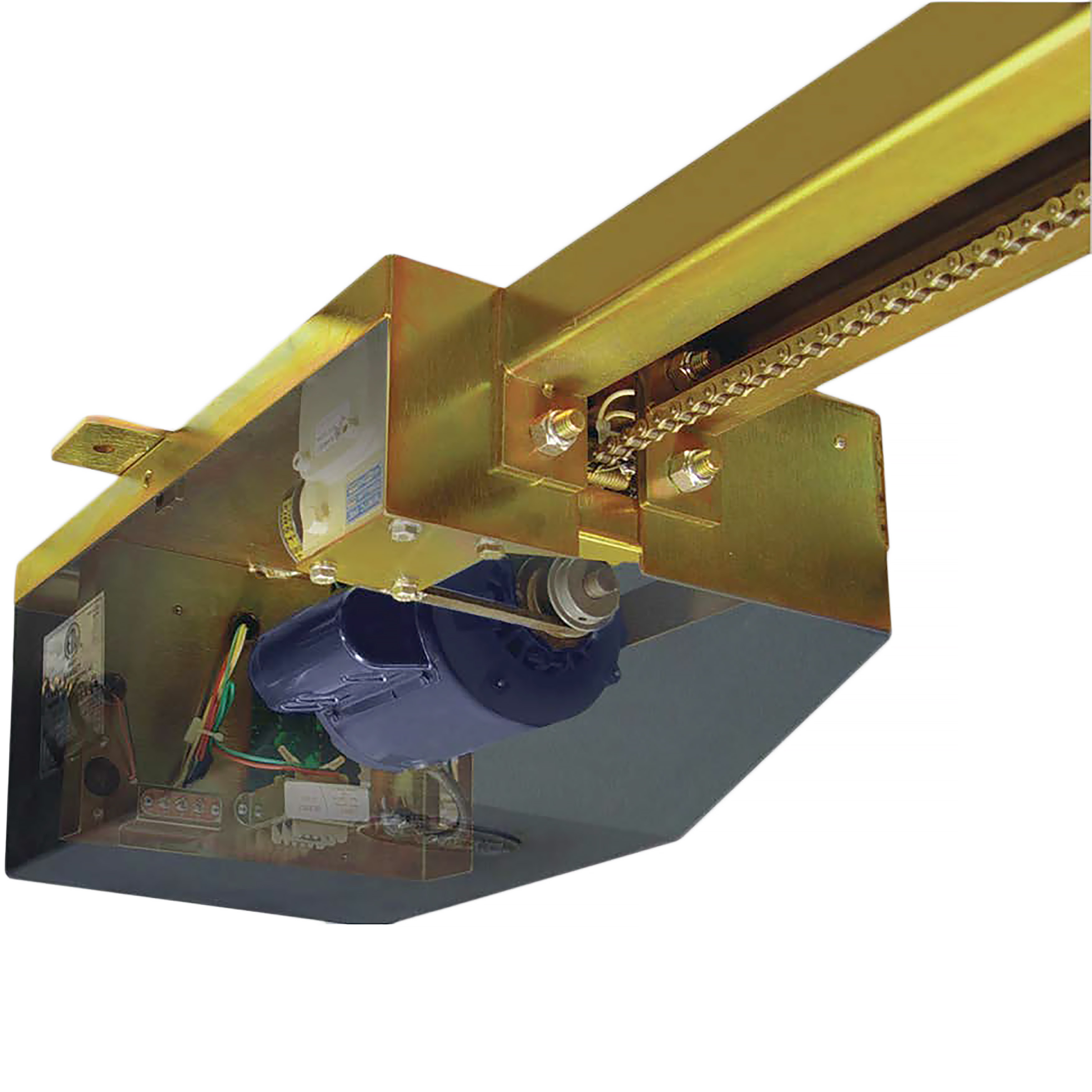 Ramset 2000 Series Automatic Overhead Gate Opener Shown
Heavy-duty gates and doors are the perfect way to keep unauthorized parties away from your property, but they can be a hassle to operate manually. They can also be quite heavy, depending on their size and the materials used to create them. You want the security, traffic control, and all other benefits of gates and doors without having to deal with the tediousness of manual operation. In this case, an automatic gate opener is a perfect choice for you.
Now that you've reviewed the difference between each type of gate opener, you should have a good idea of the most appropriate choice for your property. Feel free to visit our FAQ Page, Contact Our Support Team with any questions, and visit our Resources Hub for other articles that may aid your search.