Ramset Jet Swing Gate Opener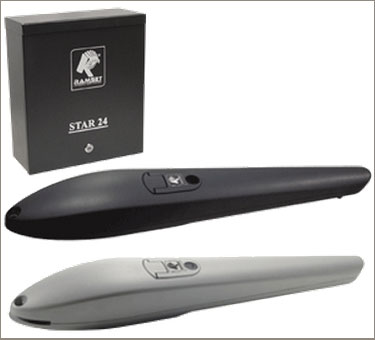 The Ramset Jet (residential / commercial) swing gate opener has been discontinued and replaced by the new and improved RAM-30 (residential) and RAM-302 (residential / commercial) operators.
These new operators feature Whisper Quiet operation, making them nearly silent while operating compared to the competition. Each of these new Ramset gate openers are equipped with the new Intelligate control board, the smartest control board available from any brand. This new control board is incredibly easy to use and features left / right hand switch adjustments, one pass (aka anti tailgating) technology, master / slave synchronization, an automatic timer, open and close delay, plug-in loop detectors and many more features - it's one of the reasons Ramset continues to lead the industry.
If you're looking for a strictly single home residential swing gate opener, needing to open 20 times or less per hour, we'd highly recommend the RAM-30. However if it's a residential complex such as an apartment or light commercial facility the RAM-302 is the perfect gate opener choice, capable of sustaining continuous operation.
Questions about Ramset gate openers & accessories? Want to place your order over the phone? Our trained representatives are here for you toll free at (888) 378-1105.